From glaciers to palm trees.
Discover the Grisons by RhB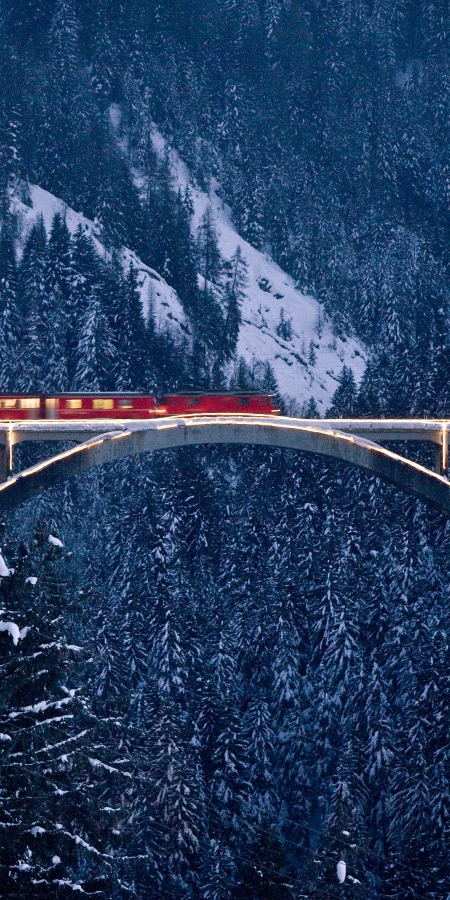 The Rhaetian Railway has been part of the Grisons since 1889. It is impossible to imagine one of Switzerland's most beautiful landscapes without the world-famous railway.
Harmoniously embedded in the wild nature, the railway lines and engineering structures contribute to the charm of Graubünden. 
For over 120 years, Switzerland's largest alpine railway has guaranteed first-class railway experiences across the unique alpine landscape in the trilingual canton. Authentic train compositions from the steam era as well as vehicles from the 1930s are just as much a part of the experience as the state-of-the-art panorama cars in the world-famous Bernina Express and Glacier Express trains. 
Every year, ten million passengers enjoy the special ambience of a train ride on the Rhaetian Railway, which has been a UNESCO World Heritage Site since 2008 on the route over the Albula and Bernina passes.