A little bit of background.
Overview of the Praettigau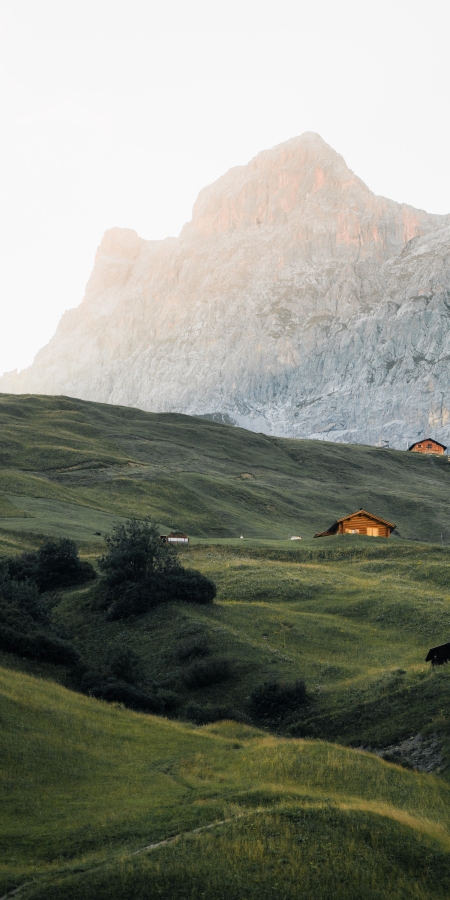 The Praettigau has a variety of attractions, first and foremost a beautiful, intact and well-kept cultural landscape that invites you to linger.
The Praettigau has around 15,000 inhabitants. These are spread over a total of 10 valley and mountain communities. The largest and at the same time best-known municipality in the Prättigau is Klosters-Serneus (Hinterprättigau). Two other sub-regional centres - Schiers in Vorderprättigau and Küblis in Mittelprättigau - have important supply functions (education, health, consumption, jobs) for the region and other communities. 
In the rural Praettigau, which is reached via Landquart in the Graubünden Rhine Valley, tourism, construction, timber and forestry as well as the machine industry (Trumpf Grüsch and Georg Fischer, Seewis) are the main sources of employment. Important employers are also the regional hospital and the regional secondary school in Schiers. Agriculture is also strongly represented.
Numerous hiking and biking routes with various degrees of difficulty lead through the attractive landscape. The Rätikon with its peaks such as Vilan, Schesaplana, Drusenfluh and Sulzfluh, which are inviting for high-altitude hiking, mountaineering and climbing, is a scenic jewel. But the side of the valley bordering Schanfigg and the Davos landscape to the south also offers some scenic highlights for excursionists, hikers and bikers. In the east, other attractive mountains form the end of the valley around the Silvretta glacier.
In winter, families and connoisseurs of small winter sports areas will find everything for a perfect day's skiing at Grüsch-Danusa, the Fideriser Heuberge, Madrisa, Pany-Luzein, St. Antönien or Seewis. The Prättigau is a great snowshoe and ski touring area. 
In the area of architectural sights, the Salginatobel Bridge (above Schiers in the direction of Schuders) or the Sunniberg Bridge (upstream from Klosters) can be recommended. In terms of museums, the Kulturhaus zum Rosengarten (exhibitions on various topics, local history museum and documentation centre) in Grüsch, the local museum in St. Antönien or the Nutlihüschi in Klosters are worth a visit. The Kulturhaus Rosengarten also holds ongoing cultural events in its cellar theatre. The counterpart in Hinterprättigau is the Kulturschuppen (former goods shed of the Rhaetian Railway), where the Klosters Cultural Society also regularly offers cultural events in a wide variety of fields and styles. The Praettigau is also known for its folk music or folk music formations.