Soaring through the skies.
Paragliding
Sometimes it feels good to lose the ground under your feet for a while. The Praettigau is considered to be a prime paragliding destination in the northern Grisons, especially due to the thermal conditions. The cable car Fanas - Eggli provides easy access to the Eggli and Höreli launch sites. There are landing sites in Fanas, Grüsch and Schiers.
For flying enthusiasts.
Flying areas
In the Praettigau, multi-faceted flying areas can be explored. The Rätikon chain or Lake Partnun are just a few of the highlights that can be viewed from above. For experienced pilots, even cross-country flights to the Arlberg, Innsbruck or Liechtenstein are possible.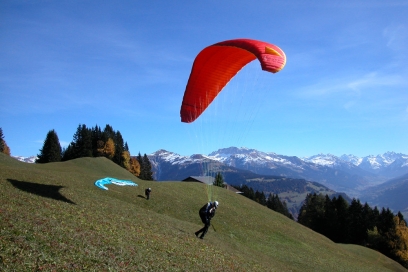 Fanas is a very popular, versatile flying area with excellent thermals.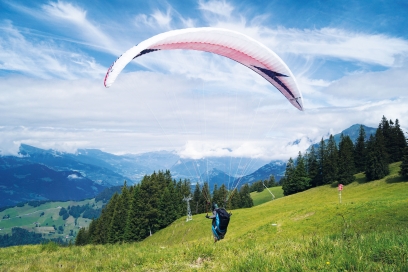 The launch site for paragliders is located on the Schwänzelegg at 1800 m above sea level on the Schwendihang.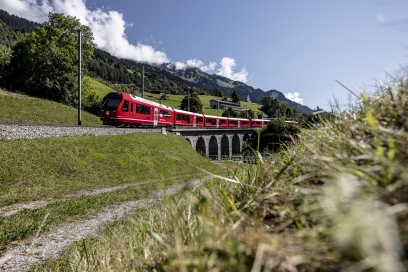 Travelling comfortably.
Transport
There are numerous transport options in the Prättigau: The Rhaetian Railway runs through the valley every hour. Various PostAuto lines serve the mountain villages.