For your event.
Rental spaces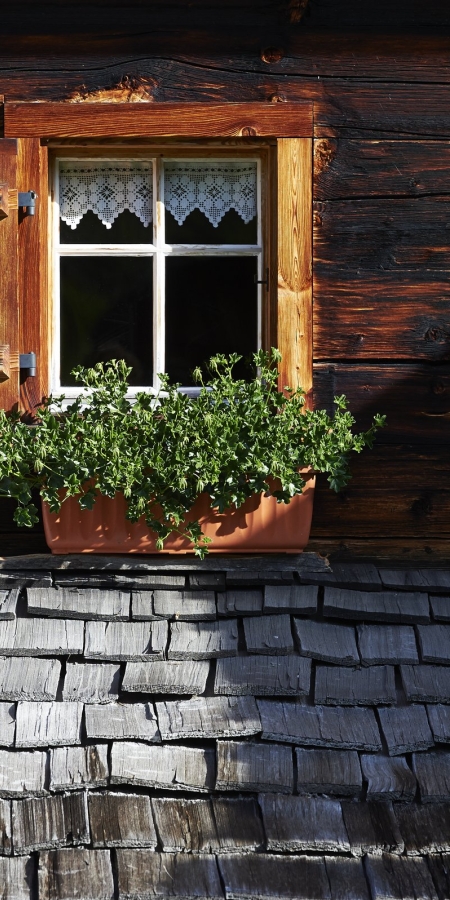 Here you will find premises that can be rented for events.
The Schützenstube is located in a quiet location outside the village at the Werkhof in Überlandquart/Grüsch. The cozy Schützenstube offers space for about 50 people. The open kitchen is very well equipped and also has an oven, dishwasher and microwave grill. In summer there is the possibility to use a small seating area directly in front of the parlor. For larger groups, the shelter slightly above can be used. Next to the spacious checkroom there are separate ladies and men's rooms toilets on the same floor. The Schützenstube offers a wonderful setting for celebrations of all kinds.
Number of seats inside: approx. 50 - 55
Number of seats outside: approx. 60 - 70
Premises: Main room, open kitchen, WC facilities (ladies/gents), checkroom
Infrastructure: Wooden chimney, table and chair sets inside, crockery and cutlery for approx. 70 people, outside facilities with electric and coal barbecue, table and bench sets
Parking spaces: Are sufficiently available
Fees summer: from CHF 150.- to CHF 300.-
Fees winter: from CHF 250.- to CHF 300.- ("Not included in the price are waste charges and if desired, additional cleaning from "broom clean" for a flat rate of CHF 70.-)
Service: barbecue service, etc. on request
Contact
Johann Rupp
Schützenstube Grüsch
Aräliawäg 429
7214  Grüsch
+41 (0)79 681 81 92
johann.rupp@bluewin.ch
www.freischützengrüsch.ch
Scaminierashütte
The rustic log cabin Scaminieras offers space for medium-sized groups and is best suited for people who like it when everything is a little more "original" than you are used to at home. The wonderful location of the Scaminieras hut - in the middle of the woods - makes it romantic, but of course also adventurous.
Cottage keeper for a weekend? The hut is not catered. So you take care of your own catering or let us do it for you. An alternative is to visit the mountain restaurant Sassauna (with a wonderful panoramic view).
Many roads lead to Rome - and almost as many to the Scaminiera hut. Either you make it under your own power or you let the small gondola lift swing you comfortably to the top.
Bookable: During the whole year (summer and winter)
Costs (per overnight stay): Fr. 20.00 per person + Fr. 100.00 flat rate (costs for day use like overnight stay)
Number of sleeping places: 10 - 12 (bring sleeping bag and pillowcase)
Rooms: 2 rooms (kitchen and dining area, sleeping room), indoor toilet
Infrastructure: wood stove, sink with running water in the house, washing facilities with fresh mountain spring water in front of the house, gas rechaud, crockery and cutlery for 12 people, lighting: gas lamps, no electr. available
Winter: In winter there is no running water, the indoor toilet cannot be used.
Contact
SBM-Events AG
Überlandquartstrasse 3
7214 Grüsch
+41 (0)81 328 18 29
info@sbm-events.ch
www.sbm-events.ch
Buchen Altes Schulhaus
The Buchen Altes Schulhaus can be rented for club events or privately. There is also the possibility to arrange a museum tour in addition.
On the first floor, a large beautiful room with kitchen offers space for up to 60 people. The kitchen is equipped with a dishwasher, a large stove, oven, refrigerator, coffee maker, cooking pots and enough dishes. A toilet facility is also located on this floor.
In the basement of the school building there is a gymnasium (14m X 6 m), which can also be used as a theater or meeting hall. Outside, the large lawn can be used as a soccer field or as a party area. For smaller children there is a playground on the lower side of the school building.
 
Number of places inside: ca. 110
Number of places outside: festival benches can be placed on the football field
Premises: Room for 50 people incl. kitchen and the gym for 60 people (seating possible).
Parking spaces: can be organised on demand
Fees: depending on group size and infrastructure requirements between CHF 50.- to CHF 200.-
Contact