Comfortable descent.
Scooters/Bikeboards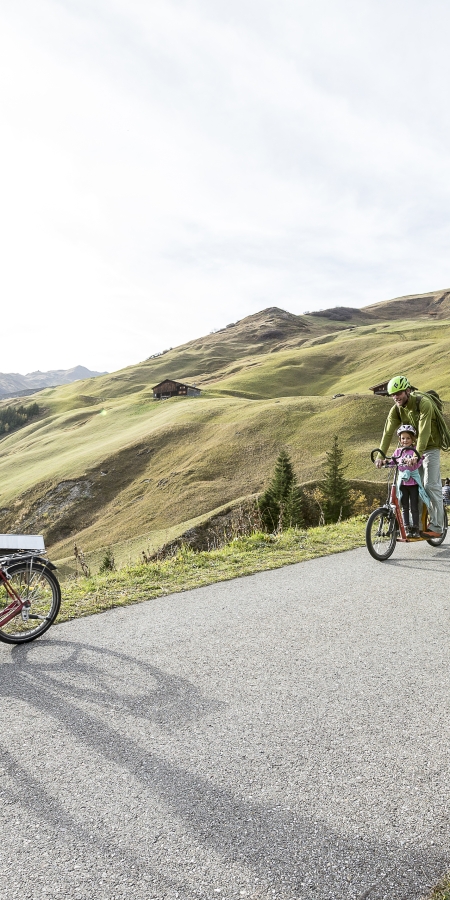 In the Praettigau there are various stations where you can rent scooters or bike boards.
The procedure is simple: For larger groups, it is advisable to make a reservation at the respective station. Individual guests inform themselves on the boards on site about the costs and where to return the equipment. It's a point of honour to bring the money to the provider in the guesthouse or to put it in the box at unmanned stations. Also a point of honour: smart heads protect themselves with a helmet.