Through winter wonderland.
Winter Hiking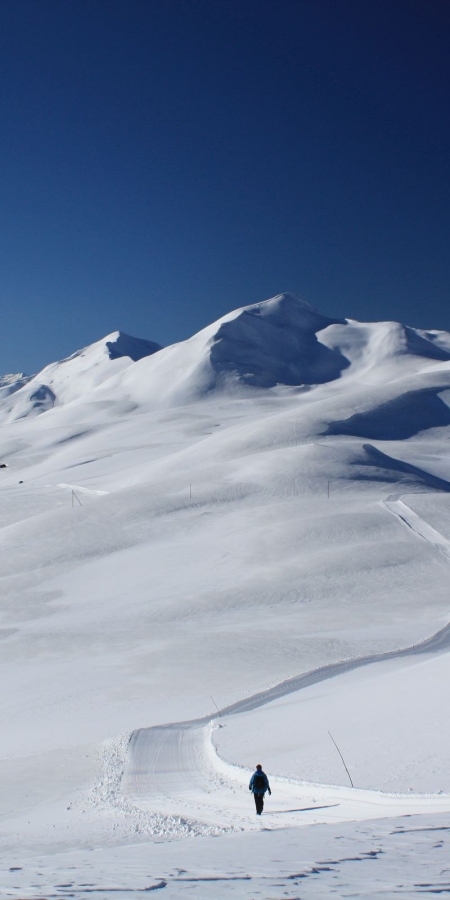 In the Vorder- and Mittelprättigau there are numerous winter hiking trails to discover on both sides of the valley. Whether circular trails, panoramic tours with great views or enjoyable hut tours: you will find a suitable winter hiking route here.
Important.
Respecting wildlife
Observe protected areas - here you will find the current game protection areas and game rest zones in Graubünden. 
Evade or wait - this way the wild animals can move away in peace. 
Use existing routes and paths - frequently used routes are known to wildlife.
Keep dogs on a leash (especially in the forest) - wild animals flee from free-roaming dogs.
Avoid twilight times where possible - they like to feed at these times.
More information: www.respektiere-deine-grenzen.ch