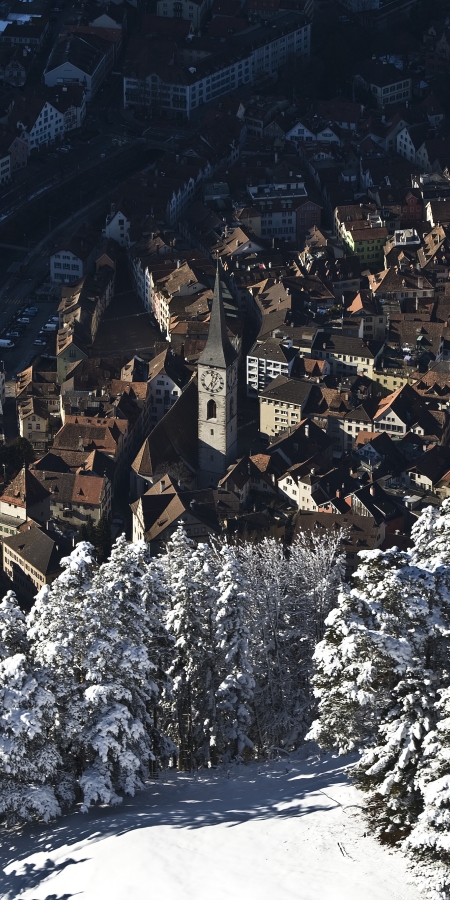 Chur - the alpine town invites you to store, stroll and enjoy.
For example, there is the weekly market in Chur, the rendezvous of farmers from all over the Grisons in the picturesque old town of Chur. From alpine cheese, bread and bee honey to wine and sausages to Ziger and goat cheese, there are all kinds of things to buy at the weekly market. The bishop's castle and the three-aisled cathedral of St. Mary's Assumption are worth seeing. But also the old town with its winding alleys and small stores awaits you with almost Mediterranean charm. A fine Glacé on the Arcas and afterwards let yourself be inspired in the goldsmith atelier or with the fashionist...
Market hours Every Saturday morning from 07.30h - 12.00h, May - October
Contact +41 (0)81 252 18 18 or +41 (0)81 253 50 60
Internet https://www.chur.graubuenden.ch
Alpine town at its best - guided tour of the town and Alpine town glacéGet to know Chur, the oldest town in Switzerland, on a guided historical tour of the town. In the alpine town of Chur you can experience 5000 years of settlement history. On foot, you will walk through the bustling center into the winding alleys of the old town and up to the 800-year-old cathedral.
Contact Tourist Info Chur Tourism, Tel. +41 (0)81 252 18 18