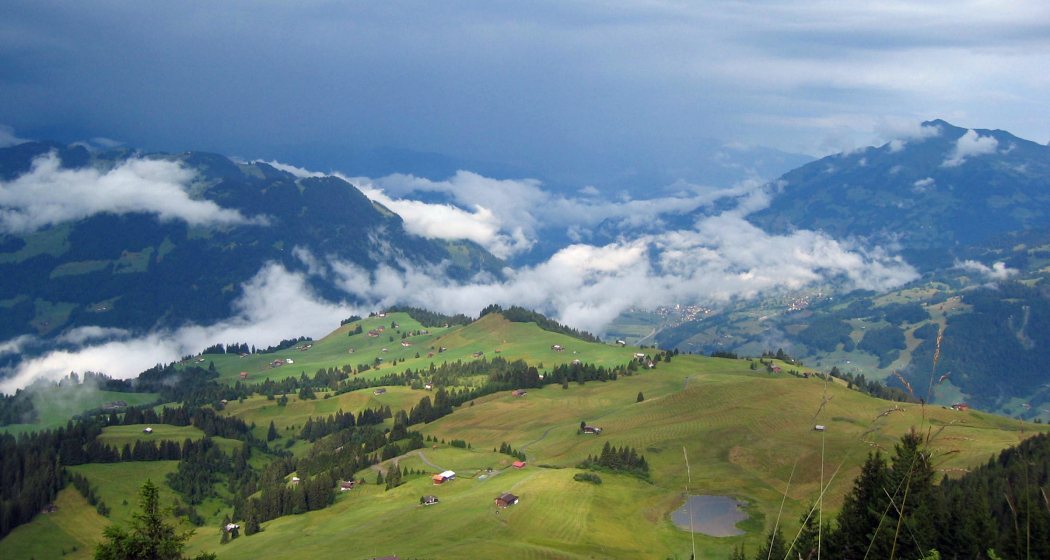 The white water lily occurs wild in the entire canton of Graubünden only in Lake Stelsersee and is even said to hold the all-Swiss altitude record.
Description
At the end of the
last ice age, enormous forces of nature created the conditions for the formation of Lake Stelsersee. Today, the lovely mountain lake is characterized by valuable siltation zones and a rich flora and fauna.
Glacier forces form the your-Stelsersee
More than ten thousand years ago, when the melting of the large glaciers began, the formation of Lake Stelsersee began. The melting glacier left behind a moraine, behind which a lake accumulated. This your-Stelsersee was much larger than it is today.
Over time, the outflowing Seebach has eaten more and more into the moraine, whereby the lake slowly emptied. Only when the stream hit rocky ground, the emptying was stopped. The stream outflow and the moraine are still clearly visible witnesses in the landscape.
From the primeval lake to the moor lake
The constant growth and death of aquatic and riparian plants have led to ring-shaped siltation zones of different sizes and vegetation. The silting up only progresses to a certain water depth and proceeds very slowly at this sea level. Due to the considerable water depth in the middle of the lake, the open water surface of Lake Stelsersee has hardly changed in recent decades.
Rare species can be discovered
The Stelsersee is known for its insect diversity. Rare dragonflies with sounding names such as the little moss damselfly or the spear azure damselfly occur here.
And when it comes to plants, many altitude records can be recorded: In addition to the white water lily, the sea braiding rush thrives nowhere in Graubünden as high up as on Lake Stelsersee.
Sensitive habitats need our protection
Siltation zones are as valuable as they are sensitive habitats. They are characterized by constant waterlogging and peat formation. The Stelsersee has an exemplary arrangement of the vegetation zones in the water area. Each zone is characterized by its own vegetation with different species, colors and structures. The wet peat soils in the vicinity of the lake are very sensitive to tread loads and should not be walked on. The input of nutrients can also disturb the siltation zones or make them disappear. Thanks to an unfertilized buffer zone around the lake, this danger is averted here.
Rules of conduct in a protected area
Please note the following points:
- Do not leave
signposted paths and paths - Keep dogs on a leash
- Do not camp or bathe
- Do not catch, disturb, track, use animals - Do not pick, tear out, use
plants
Directions
Public Transport
Take the Rhaetian Railway to Schiers, then take the PostBus to Stels (last stop Mottis) and then walk to the lake in about 50 minutes.
Responsible for this content Prättigau Tourism.
This content has been translated automatically.

This website uses technology and content from the Outdooractive platform.